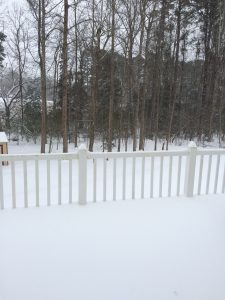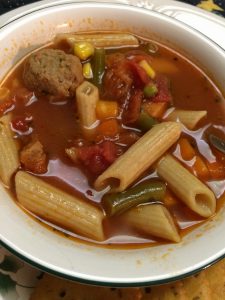 This Meatball Soup is really good on a cold winter day. This recipe was given to me by a special friend, Jo Shook.  I adapted it for us.
Italian Meatball Soup
26-28 ounces of Frozen fully cooked Italian beef meatballs
2 small packages of stream fresh mixed vegetables
1 32 ounce carton of Beef broth
1 can diced tomatoes
1 can tomato sauce
3 cups of water
2 cups of small shell or penne pasta
1 tsp Italian seasoning
1 tsp Parsley
1/2 tsp Garlic salt
1 tsp basil
1/2 tsp celery salt
Combine all the ingredients and bring to a boil. Reduce to low and cook 30 min to 1 hour.
Then enjoy the day you make it and then another cold wintery day.