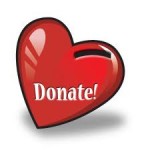 In a time when a lot of ministries are asking for money, we are yet another one that needs donations to operate. We have given money to keep this ministry going to minister to mothers-in-law. The needs of in-law relationships is great. We need as mothers-in-law to minister to other mothers-in-law. As you give money, it will be used to continue to help in-laws rejoice in everyday life.
Let's Donate.
Donations will be used for the following:
Supplies to reach out to Mothers-in-law
Exhibits
For each person who donates $20 to Mothers-in-law Rejoice, you will receive 3 beautiful handmade cards.
This ministry is a faith-based ministry. If God lays it on your heart to donate to this ministry, mothers-in-law will be blessed by it.