How do we handle any of the holidays with In-laws? As each holiday is approaching, we think of so many different things. Who is going to come? Are we eating at home or are we eating out? What will be the schedule? It is probably almost comical to God that I am even writing this article. This mother-in-law has had a hard time with the holiday issue.
For many years in my married life, we tried to share the holidays with both families. We would eat Thanksgiving Dinner with the Autry's on Thanksgiving Eve and with the Bennett's on Thanksgiving. We would have Christmas Eve with the Autry's and Christmas Day with the Bennett's. When we lived long distances away, we would drive after Christmas to both families to have Christmas. For me, it was just natural that the time was shared. I took those thoughts into the in-law relationships after I became a mother-in-law. Which in the end, caused a huge struggle in my life. Did I say huge? I really mean Huge.
The first thing that will help you and me during the holidays is to accept the time you have or don't have with your children, spouses and grandchildren at the holidays. This has been a long rode for me. I wanted the shared time with my children that we did during the holidays with our parents.  I wasn't asking to be the favorite parent just to share in the time. My husband has told me many times, "do not expect anything and then you will be pleasantly surprised if something happens." The expectations were there for me.  It was very important for me to have all the family to be together at Christmas. As children were married, I worked hard to have all the family together. At points this door was slammed before I could get my toe out of the way. The acceptance was a long rode for me and many years it was not there. I would cry from a broken heart. I worked to get everyone together.  I would plead and ask God for us all to be together just once at Christmas. Last year, it was just to be together once during the year. With the many no's, came God's comfort and assurance. He was going to be there regardless if all the children were or not. He would give me the peace I needed and heal my broken heart. If you want to handle the holidays well, lower your expectations with others and raise your expectations with God. Throw out the feelings of rejection and put in God's comfort and peace. Accept the time you have or don't have and enjoy God's peace within.  "A heart at peace gives life to the body, but envy rots the bones." (Proverbs 14:30)

The second thing that will help you and me in the holidays is to never go nuclear. When we do throw down the gauntlet, it is hard to recover and go forward in the relationship. There are many things that make it hard in in-law relationships. Deception and lies not only hurt but are hard to deal with. At points there is not another word to describe another's behavior except meanness. I understand it hurts worst when someone in your family is being mean-spirited to you but just smile and nod with God's love. I do realize there are issues of physical and sexual abuse that you do have to take a serious stand on. During family times concentrate on what you are responsible for. In the end, you are not responsible for the other persons actions, they are. You are to practice restraint and respond in kindness.  When we get into a heated argument, little is usually accomplished in relationships.  In Psalms 103, God tells us what are actions are to look like. "God is sheer mercy and grace; not easily angered, he's rich in love. He doesn't endlessly nag and scold, nor hold grudges forever. He doesn't treat us as our sins deserve, nor pay us back in full for our wrongs As high as heaven is over the earth, so strong is his love to those who fear him." God models for us how we are to respond. It is very easy to respond in anger when we are mistreated and attacked verbally. God does not easily get angered. For us to be able to remain calm and respond in love takes a lot of prayer especially for me.  This means pray in the morning, in the noontime and all throughout the day. God doesn't treat us as we deserve but as we do not deserve. We are to treat family with love even at times we feel they may not actually deserve it. I am so glad God doesn't treat me the way I deserve sometimes. There are times when I am very ugly but God treats me with love anyway. When we look at relationships with our responsibility and God's treatment of us, it makes it easier to smile, bite our tongue and walk away.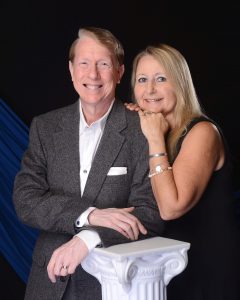 The third thing that will help you and me during the holidays is to remember that everything cycles. Relationships tend to cycle. The relationship that we thought was hard at the beginning may be easier several years later. The relationship you thought would never be a problem, may be the one five years later is a difficult relationship. Relationships take many different turns. Why? The easy answer is relationships are made up of imperfect people. Relationships are a work in progress that include many challenges along the way.  When relationships start many different things come into play past and present. This affects how a relationship start. As time goes along different people in the relationship work through the challenges and a relationship grows and molds together. This only happens when the relationship is not given up on. Relationships that tend to not have as many challenges in the beginning may develop challenges as the years go by through life events, unforgiveness and hidden things that arise. The challenges happen in any relationship but we often are surprised at when they happen or what it is over. Challenges can be talked through but that does not always work.  Sometimes what you want in a relationship has to be put on hold while you give the relationship some space. As you pray and accept the way the relationship is at that time then sometimes the relationship starts to have a little growth. When I was in tears over a relationship, my husband as assured me that everything cycles. As you are going through the holidays remember that the relationship that may be like walking through a mine field  may not always be that way.  Have hope and do not give up.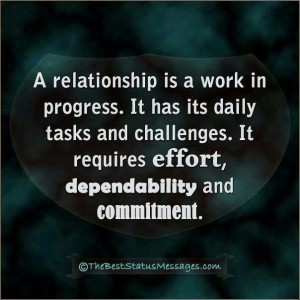 The fourth thing that will help you and me during the holidays with in-laws is don't sweat the small stuff. There are plenty of big stuff that we may have to deal with during the holidays so don't get hung up on the little things. This is coming from a woman who has made big deals out of little deals a plenty. In 2 Cor. 12:9, Paul says he boosts gladly about his weaknesses because of what God has done in his life. I can share with you about my failures because of what God has taught me in the midst of them. Just recently we were to be all together on Thanksgiving day. This was also a great time for a family picture, I thought. I asked my daughter about what the dress would be or what the colors would be. She replied, "Mom, just be thankful we are all going to be together. Don't add to this." Instead of sweating that the colors wouldn't match or the dress would be all different, I was just thankful we were all together for a picture. To not get hung up on the little things take a thankful heart of the big and little things that happen. It is easy to get hung up on meals, schedules and people instead of being thankful for what is happening. There have been plenty of times I have been hung up on the number of people present instead of being thankful for the ones that were present.  Mother Teresa tells us, "We cannot do great things on this earth. We can only do small things with great love." We need to realize that a lot of things are actually small and showing love through all the small things is huge in our life. We cannot change the past or predict the future. We can choose to make a difference in the here and now with a loving thankful heart on the small and big things that happen in the holidays with our family.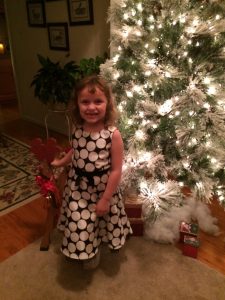 The fifth thing that will help you and me is not to get hung up on comparison expectations. What do I mean by this? Before and after the wedding the spouse expects the other parents to do holidays like their parents. They expect meals to be similar. They expect the family to be noisy or quiet depending on what they are used to. They expect the gift exchange to be done similar to what they grew up with, a lot of presents or a few. Some of the tension during the holiday season is due to the comparisons. The comparisons can be overwhelming to us as we find out the expectations on us for the holidays. The person doing the comparisons can become frustrated when there are so many changes. After all the persons involved have done Christmas the same or similar for many years, change can be hard for people especially the holidays. Holidays are sacred aren't they. What do we do with all of these comparisons? For me, having five kids can bring a lot of comparisons into the holidays. With now three daughters-in-law and one son-in-law that have been added to the mix, we have been compared to many other parents on how we do the holidays. As parents we have formed our own holiday traditions over the years, so we may be very sensitive to the comparisons that start rolling in. It is easy to let emotions run high during the holidays. There are three things that have helped me to not get hung up on the comparisons. The first is prayer. Time spent discussing all the issues with God is huge. Be careful what you discuss with family, it can come back to bite you. The second is be open to changing some during the holidays. Changes may communicate that you understand and they may not. Even small changes help you know you are trying. The third thing is concentrate on the positives and not the negatives. It is easy to get hung up on the comparison expectations and not enjoy the holidays. Please take it from someone that has realized she is very different from the mothers that she is compared to, we have to be who God wants us to be and not the other mothers we are compared to. God has made you very unique. When we please Him, we do not get lost in trying to be another person. Enjoy the holidays with the blessings God gives you and do not let the comparison expectations take the joy out of the holidays.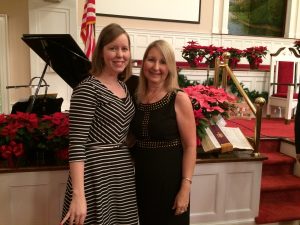 This article was written from hurt, tears and many struggles of mine. I hope it will be a blessing to you as you navigate through the holidays.